Waterline's Brewing Update
21 December 2015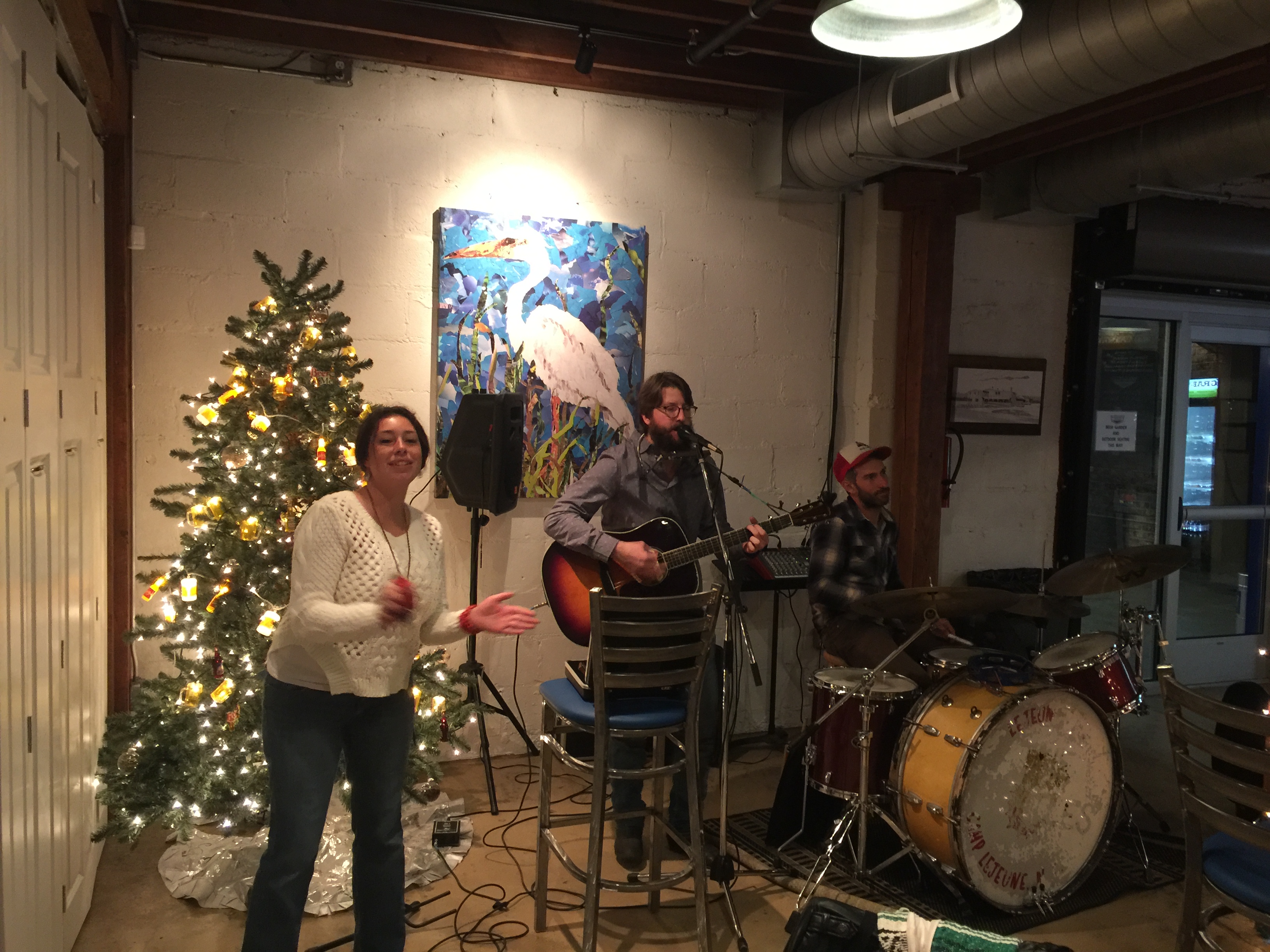 Kyle Lindley never fails to entertain.
Busy week this week down at Waterline Brewing Company! If you missed La Bella Airosa on Friday, you missed some of the best authentic tacos and Mexican food in town. We all went back for seconds! Then Saturday we ate 2Bros. Coastal Cuisine to the sounds of Kyle Lindley. Awesome local talent both in food and music!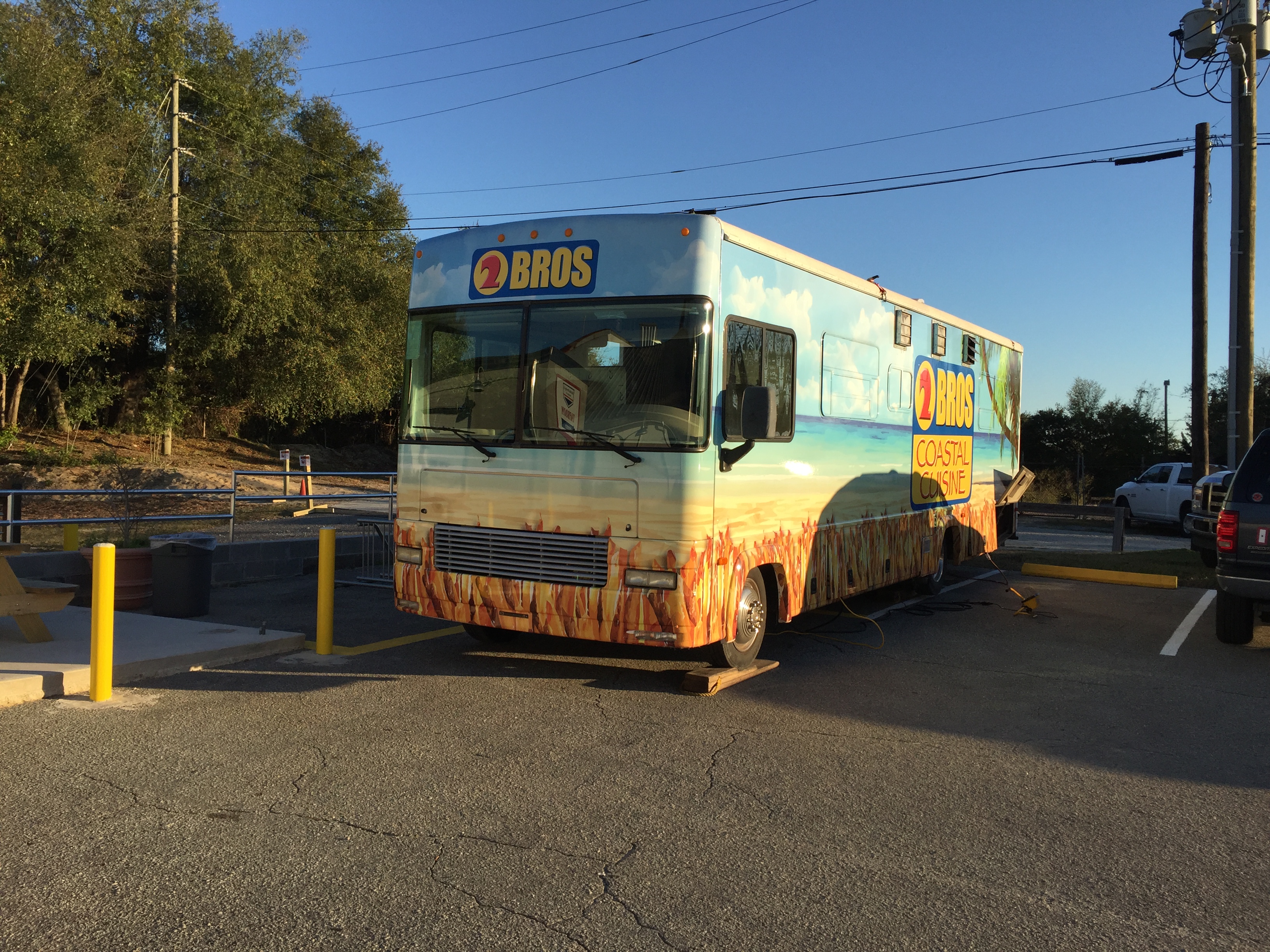 2 BROS Food Truck has the best Authentic Mexican food in Town.
Does this make you thirsty? It's our new Waterline Rye. Read below...
We brewed our Red, Stout, and a new double batch of Kolsch...thirsty folks around here drank it all up! Saturday at noon we tapped our special limited release of Waterline Rye (shown at right) and it met with smiles all around...it's a pale ale with a rye twist. So many people started out saying "...I don't really like rye" wound up ordering a full pint after just a taste. Come on by and let's see if we can convince you, too. IPA and Tripel update: fermentations' complete, we're cold crashing them for clarity and stability, and we'll be kegging shortly after Christmas. Yep, you got it, they'll be ready for New Years!
So what are you waiting for? Come on by and check us out...you'll be glad you did. And for you commuters headed home every day to Leland sitting in line on Front Street waiting to get on the bridge...let us help relieve your stress. Why wait in line when you can be at the Waterline? Come taste what your friends are talking about...great local ales brewed right here under the bridge! Cheers! Rob
---