The Riverfront Farmers Market is next door every Saturday morning!
The Riverfront Farmers Market is right next door every Saturday from 9am-1pm with fresh veggies and fruit, crafts, and more!
Check their Facebook page and website for a list of vendors. CLICK HERE!
TAPROOM CALENDAR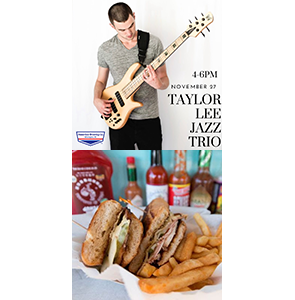 September 25 - Friday
Music: Taylor Lee Trio. Taylor's back every 4th Friday with some of the best jazz in the country, you don't want to miss! Outdoor stage (7-9pm)
Food: Vital Seen (6-9pm)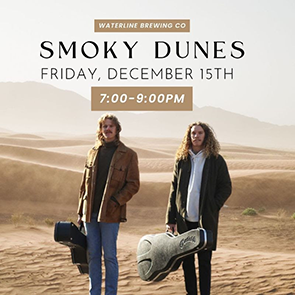 September 26 - Saturday
Music: The Smoky Dunes. Marshall and Drew in an encore performance supporting the Lump to Laughter Fundraiser! Outdoor stage (7-9pm)
Food: Cali Bea's Burritos & Tacos (6-9pm)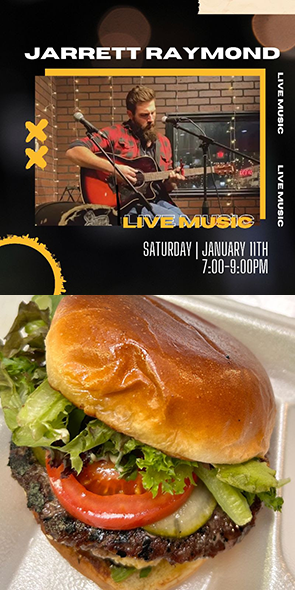 September 27 - Sunday
Music: Jarrett Raymond. Jarrett Raymond's amazing voice and layered guitar and rhythms fill the beer garden! Outdoor stage (5-7pm)
Food: Vital Seen (3-7pm)
Saturday, 9/26
Beer Release: Rosado Returns!
2020 has been the strangest year ever, but we're keeping to tradition by releasing our famous Rosado Raspberry Hefeweizen just before Breast Cancer Awareness month! As in the past, part of the proceeds will benefit breast cancer charities!
Fundraiser: We also invite you to join us for our kick off of Breast Cancer Awareness Month! This year we have teamed up with Thrivent Financial to help them raise money for the breast cancer support charity Lump to Laughter. Starting Saturday 9/26 you will be able to buy a special logo glass and beer fill for $10. All proceeds from glassware will go to Lumps for Laughter. In addition, Thrivent will match whatever we raise! The fundraiser will go on as long as we have glassware!
TAPROOM HOURS
Monday: CLOSED
Tuesday - Thursday: 3pm - 9pm
Friday: 3pm - 10pm
Saturday: 11am - 10pm
*Takeaways Saturdays 9am - 11am
Sunday: 12pm - 8pm
TAPROOM INFO
Check the INFO/EVENTS page on waterlinebrewing.com for the most current information. We appreciate your business and patience and of course we all thank you for your generous tips for our awesome staff during these crazy times!
MUSIC
We have live local music on our outdoor stage only. It is first come, first seated. Groups of 6-8 will get priority on the picnic tables (but we'll fill in as we go). Weather plan: we watch it closely, we'll even start late if it looks like we can do it, but ultimately the musicians make the call on cancellation since it's their equipment and instruments at risk. If it's looking sketchy, we will update our phone greeting and update to Facebook!
TAPROOM RULES IN PHASE 2.5
Masks must be worn when not at table
Please wait to be seated, table service only
First come, first served, no reservations
No bar seating, no bar standing, no floating
Please do not move tables or chairs
Limited group sizes at tables
Consider limiting your visit if others are waiting
No games for the kids (or adults)
Please keep children at the table with adults
And as always, doggos are welcome!