The Riverfront Farmers Market is next door every Saturday morning!
The Riverfront Farmers Market is right next door every Saturday from 9am-1pm with fresh veggies and fruit, crafts, and more!
Check their Facebook page and website for a list of vendors. CLICK HERE!
BEER NEWS
Pickle Gose is back on tap! Last year's favorite with more intensity...made with real cucumbers, dill, salt and spices...4.3% ABV, it's fresh and delicious and so much pickle!
Cream Ale is also back! For a limited time only...we make one batch a year, so enjoy while you can...it's a summertime favorite! Lightly hopped, lagered for months, 5.8% ABV, its perfect for a hot humid day!
TAPROOM HOURS
Monday: CLOSED
Tuesday - Thursday: 3pm - 9pm
Friday: 3pm - 10pm
Saturday: 11am - 10pm
*Takeaways Saturdays 9am - 11am
Sunday: 12pm - 8pm
TAPROOM INFO
Check the INFO/EVENTS page on waterlinebrewing.com for the most current information. We appreciate your business and patience and of course we all thank you for your generous tips for our awesome staff during these crazy times!
MUSIC
For now we're on outdoor stage only...first come, first seated and if it rains it's cancelled!
TAPROOM CALENDAR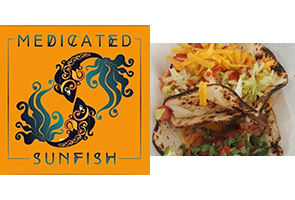 August 07 - Friday
Music: Medicated Sunfish Trio. Break your pandemic fast with Josh, Isaac, and Kyle with awesome jam band tunes influenced by Hendrix, Marley, Sublime, more. Outdoor stage (7-9pm)
Food: A&Ms Red Food Truck (6-9pm)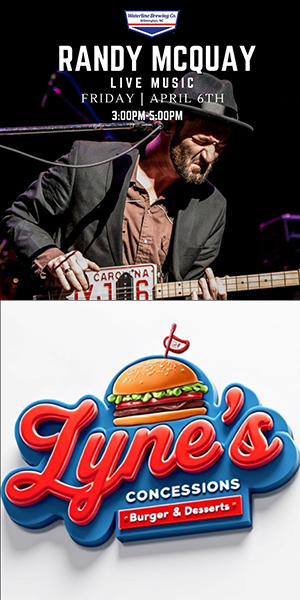 August 08 - Saturday
Music: Randy McQuay. Our favorite blues and roots musician and international talent, Randy is back for a beer garden show! Outdoors (7-9pm)
Food: 2Bros Coastal Cuisine (6-9pm)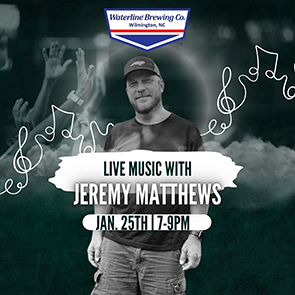 August 09 - Sunday
Music: Jeremy Matthews. An encore performance by Jeremy, we're lucky to have him back so soon! Outdoor stage (5-7pm)
Food: A&Ms Red Food Truck (4-7pm)
TAPROOM RULES IN PHASE 2
Masks must be worn when not at table
Please wait to be seated, table service only
First come, first served, no reservations
No bar seating, no bar standing, no floating
Please do not move tables or chairs
Limited group sizes at tables
Consider limiting your visit if others are waiting
Table service only
No games for the kids (or adults)
Please keep children at the table with adults
And as always, doggos are welcome!