UPDATED PHASE 2 INFO
Phase 2 has been extended to July 17th. New requirement for masks to be worn whenever you are not at your table (i.e. entering, leaving, using the restroom). Thank you for your understanding and helping keep everyone safe and healthy!
We appreciate your business and patience and of course we all thank you for your generous tips for our awesome staff during these crazy times!
TAPROOM HOURS:
Monday: CLOSED
Tuesday - Friday: 3pm - 8pm
Saturday: 9am - 8pm
Sunday: 12pm - 6pm
WEEKEND CALENDAR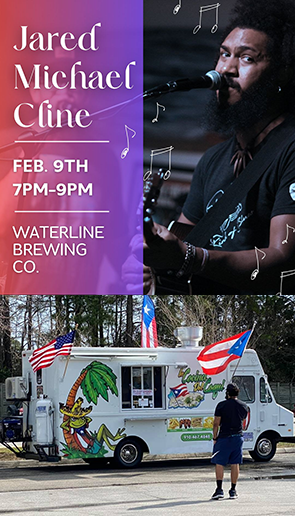 July 11 - Saturday
Music: Jared Michael Cline Trio. Jared brings his amazingly powerful voice and musical trio to the Waterline Brewing outdoor stage (5-7pm)
Food: Cheese Smith (5-8pm)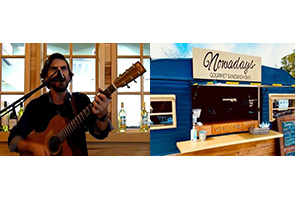 July 12 - Sunday
Music: The Washups. Wes Chappell and John Fonvielle are the oh so talented duo "The Washups!" You've seen them with their band End of the Line, as well as being part of our annual Mardi Gras band The Port City Players. This will be a special afternoon! Outdoor stage (3-5pm)
Food: A&Ms Red Food Truck (2-5pm)
Thank you for keeping us safe!
Here's our taproom basics:
Masks must be worn when not at table
Please wait to be seated
First come, first served
No bar seating, no bar standing, no floating
Please do not move tables
Limit on group sizes at tables
Please consider limiting your visit
Table service only
No games for the kids (or adults)
Please keep children at the table with adults
Dogs are welcome
CROWLER HOTLINE 757.869.3811
Call or text in your order and credit card info (no cash) and we'll have your beers ready when you get here! If you prefer not to leave your info online, no worries!!! Just place your order at the front entry! We also have a new 24oz (pint and a half) size, ask about it! Growler fills will take longer as we thoroughly sanitize before filling (clean, rinsed, glass growlers only please)
The Riverfront Farmers Market is next door every Saturday morning!
The Riverfront Farmers Market is operating with walk-through shopping every Saturday from 9am-1pm. Check their Facebook page and website for a list of vendors.